Estimated reading time: 4 minutes
Protection can mean different things to different people if you are looking for a crystal to protect you from emotional stress, it is entirely different from someone looking for protection from psychic attack. Therefore, you should know what it is you want to guard against before choosing a crystal. Think about how you are feeling and how any unwanted influences are affecting you. Is it a run of bad luck? Or someone else's negative energy? Overall, there are many reasons you may seek the benefits of a protection crystal and there will certainly be a crystal out there to help you. Here are our top 5 all-around protection crystals:
1. Black Tourmaline
Black tourmaline protects against many different forms of negative energy. It is an excellent all-round protector, as well as a grounding stone. When you have black tourmaline in your possession, it forms a shield around your aura—allowing any outside negativity to bounce right off.
It can also help you alleviate any negative feelings and ease feelings of stress or anxiousness. Plus, it can protect you from electromagnetic frequencies when placed in front of electronic equipment, due to its ability to transform negative energy into positive energy.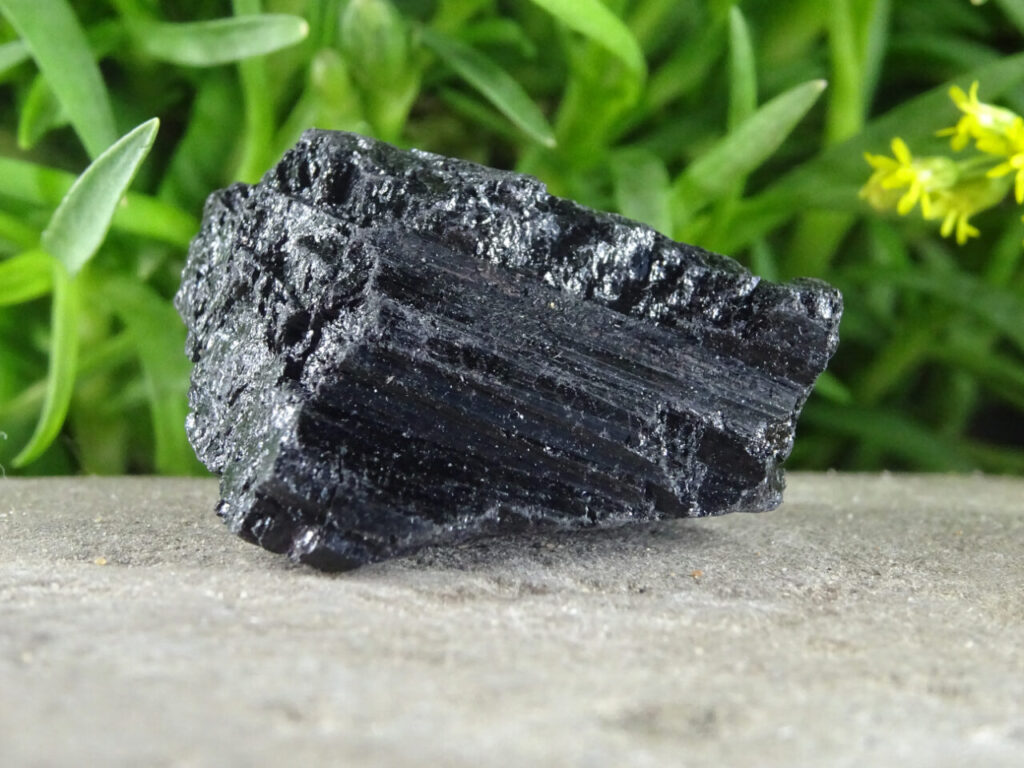 2. Smoky Quartz
Smoky quartz clears negativity by anchoring you to the earth. A strongly protective stone it will neutralize negative energies and aid detoxification. As well as help with communication and end disputes.
This crystal can bring you emotional calm, lifting depression and fear while promoting positivity. Place this stone in a room and it will remove any electromagnetic smog within that area.
3. Labradorite
Labradorite will protect your aura against a psychic attack, by grounding your spiritual energy and preventing leaks. It creates an energy shield, keeping positive energy in and energy drains out.
This stone can help to cleanse your body of toxins while enhancing your perseverance and strength. What's more, labradorite will balance your energies and stimulate your mental awareness. Carry this stone with you to protect you from misfortune.
4. Amethyst
Amethyst has a high vibration that protects against negative energy as well as psychic attacks, by amplifying your consciousness, it helps to dissipate tension and fear. During ancient times it was known as the stone of sobriety, believed to help people overcome addictions.
This stone encourages inner strength while transforming negativity into positive energy. Amethyst aids concentration and decision making. It can protect you on your travels and against thieves, for more information on amethyst, click here.
5. Black Onyx
Black onyx absorbs negative energy while promoting positivity. It will fill you with strength both mentally and physically, building confidence and removing self-doubt by healing old wounds.
This stone can bring balance to your emotions as well as remove fear and worry. Not to mention, boost your ability to eliminate negative people from your life. While allowing you to reconnect with your inner dreams and prioritize your goals.
There are many more crystals out there, all with their own unique powers, so if you are looking for something, in particular, do a little research to find the one you need. The five crystals above are all well known, good protection stones. Black tourmaline is one of the most well-known protection crystals on the planet, having been used as a protective talisman since ancient times. So if you are unsure which crystal to use, take a closer look at this one, it could be just what you are looking for.
For more information, hints, and tips why not take a look at our blog. We also stock a protection crystal set and grid in our shop. And please remember to tag us @surrender_to_happiness on Instagram with your protection stones., we love to see you enjoying your crystals. Finally, for ideas on how to enjoy this autumn, take a look here at our blog.